I'm Tom Biggins,
Founder & CEO
of Atlantis.
I started Atlantis 20 years ago, motivated by a love of technology and entrepreneurship, and an aspiration to use each to contribute to projects of consequence.
tjb@atlantistech.com
@tombiggins
I've been a geek at heart ever since my cousin Ben introduced me to Star Trek in the 80's, and Santa left a computer under the tree later that same year. I've been awestruck by the pace of technology advancement, and the breadth of its adoption, and believe we are so fortunate to be alive in this age, when the internet accelerates creation, and there's never been a better time to be a builder.
I grew up amongst a family of small business owners. My grandfather worked at the family dental lab making false teeth, my Uncle Bob owned and operated a funeral home, and my father ran a payphone company. I witnessed them each live the American Dream and I seek to help enable the same for myself, my colleagues, and our clients.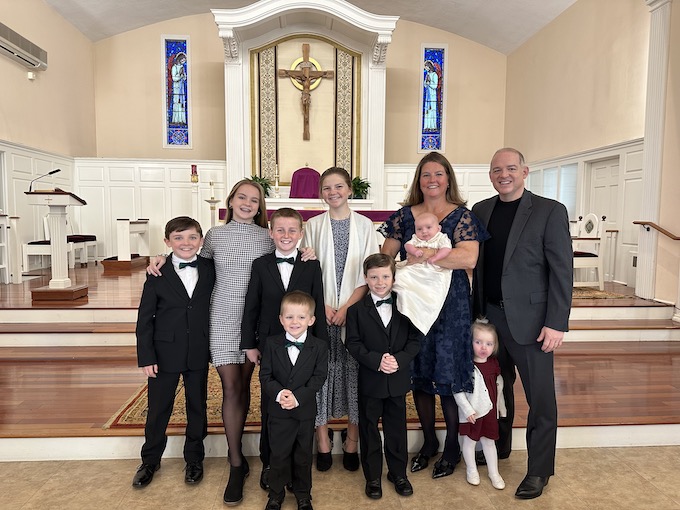 I incorporated Atlantis in 2001, and was soon thereafter joined by my Co-Founders, Brian Mariani and Jon Collier. Together with some longtime partners and recent additions, we contribute to our clients' innovations, and support the success of their missions through the software development expertise of our dedicated engineering teams.
If you're seeking to add speed, capacity, and energy to your software development initiatives, I want to help. And, if you're an engineer with enthusiasm and skill looking for your next mission, I invite you to join us.
Prior to my professional career, I was born in San Francisco, CA, to the best parents I'm capable of imagining. They'd moved there temporarily from New England for Dad's job at the time (Union Pacific Railroad). Mom was an accountant (and so lovingly remains to this day, at Atlantis).
Upon returning to Boston, I was joined in relatively short order by six siblings. We had a blast growing up together. Mom and Dad taught us about right and wrong, hard work and discipline, how to deal with failure and success, and most of all about unconditional love. It worked, and today we're all lucky to not only have the support of our siblings, but their spouses as well (who are so wonderful it's easy to forget who's an in-law).
I hold a BA in Economics from Amherst College, where I learned as much from my classmates and roommates (some of who, I have the good fortune to be collaborating with today) as from my professors (especially Professor Daniel Barbezat, Economics, who was so effective at expanding the capabilities of his students; teaching them 'how to think' and not 'what to think').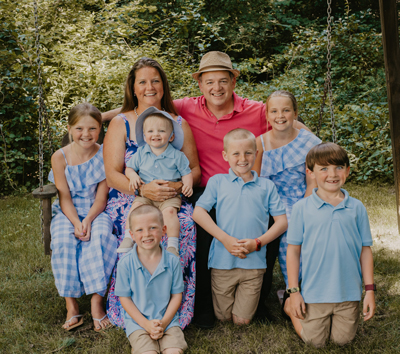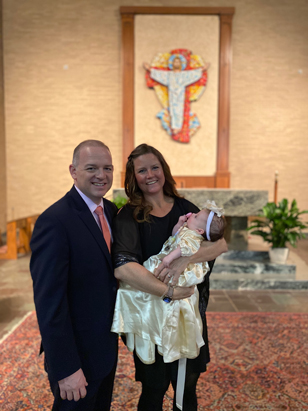 After school, I fell in love with and married the girl next door (or more accurately, around the corner). It was a little over 17 years between our first meeting and first date. Gretchen has blessed me with more love than a man deserves, along with nine vibrant children, one of whom was only with us in this world for one special day (an event of many blessings; ask me about it someday).
We had such positive experiences at our hometown schools that we decided to move back, rinse, and repeat with our own children. I'm forever grateful to the outstanding teachers and superb role-models I knew there; Marjorie Hilton, Chet Delani, Dan Conti, Matt King, John Ritchie, and Tom Lopez, amongst many others.
An enthusiastic Catholic, I am thankful for the blessings of faith, reason, forgiveness, and salvation. I am privileged to serve on the Finance Council of Ascension Parish in Sudbury/Maynard, MA and the Board of Lumen Verum Academy, the Archdiocese of Boston's newest Catholic school.
Among other things I enjoy: wrestling toddlers, riding tractors, playing and working, praying and building.
I enjoy receiving, and occasionally giving, authentic advice, and welcome connecting with folks hard at work building their future.